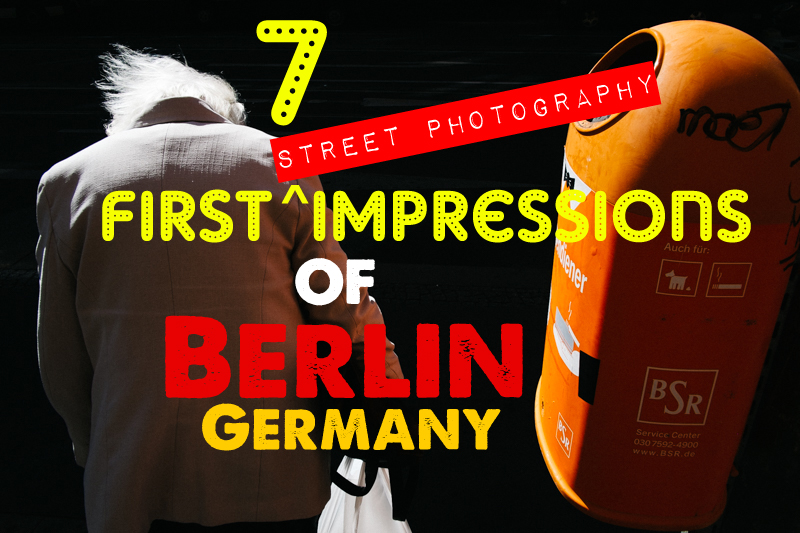 Back before I started my Eastern European Street Photography trip, I first had to stop in Berlin to drop my Leica M9 off for sensor replacement (A whole other story). After being told via email that this would be a 10 day fix, when I got to the Leica store, that quickly changed to an 8 week fix. 
So I ended up shortening my stay in Berlin since I'd have to come back anyway. Another reason for the shortened stay was the Berlin weather. I was blessed with one nice day, but the rest were dark, grey and very rainy. So my Street Photography plans for Berlin didn't go as I'd hoped. I wasn't going to post about Berlin until my next visit, but I decided to at least write one of my Street Photography First Impressions posts for Berlin so it wasn't a total waste.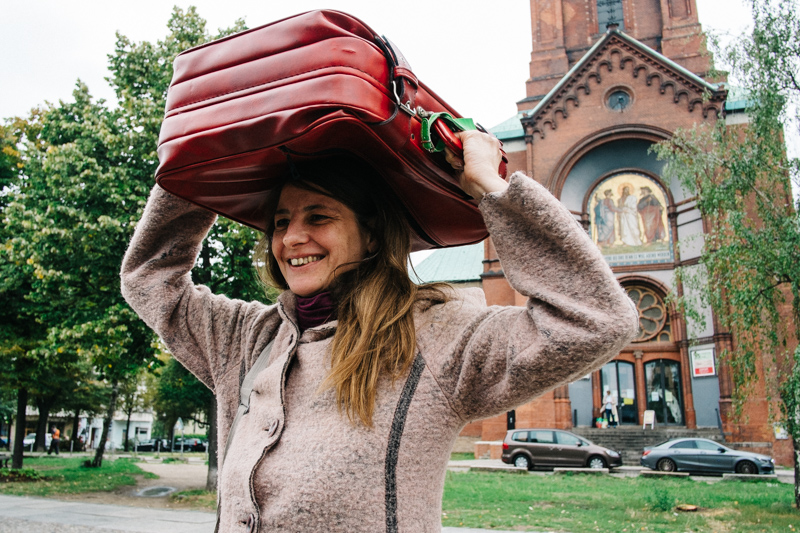 So here are 7 first impressions on Berlin, from my Street Photographer perspective.
7 First Impressions of Berlin, Germany 
(From a Street Photography Perspective)
1. The City Comes Alive When the Sun's Out
Like I said before, I did get one nice day and what a difference that makes in Berlin. The streets and parks come alive with people once a bit of sun is shining.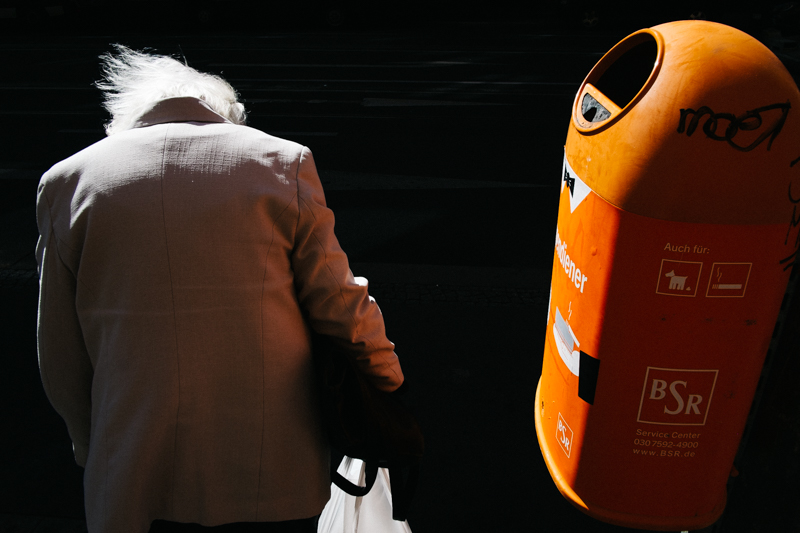 The first few days, due to the weather, Berlin's massive parks were empty and only the streets near transportation had much life. And that was mainly people racing to get inside and out of the rain. On that one sunny day, Berlin was like a different city, though. People were everywhere. Parks were covered with activity. And the streets and squares all over the city were alive. I can imagine what it's like for the 2 months of summer in Berlin and it definitely makes me want to come back then.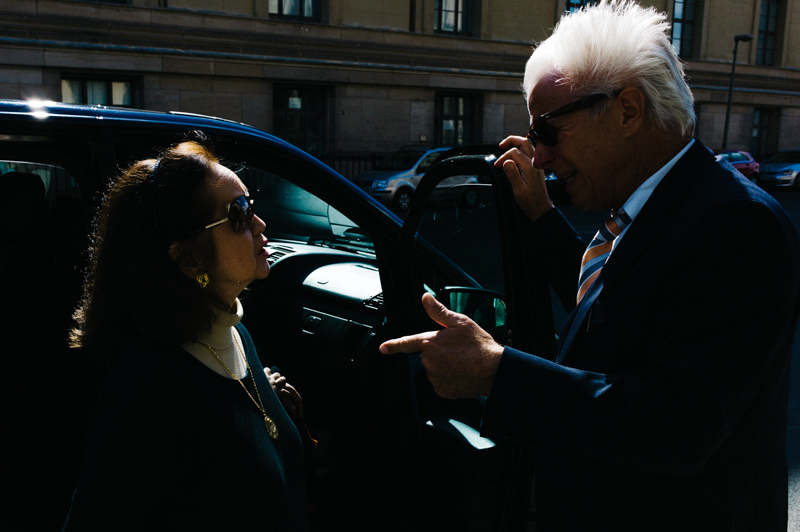 2. Metro Will Get Plenty of Use
Berlin is a big city, both in population and area. There are plenty of spots to check out for street photography, but many of them are spread out quite a bit, with not as much going on in between. I like to walk from place to place as much as I can, but in Berlin it can waste a lot of time.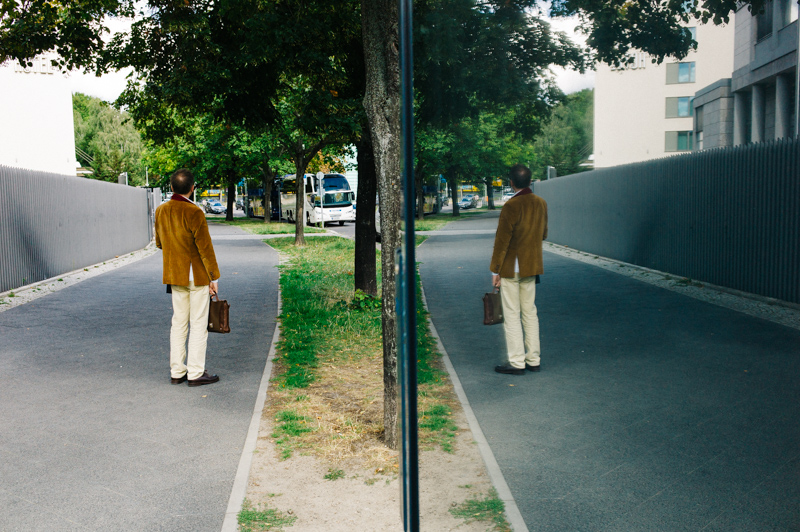 Luckily, the metro is expansive and easy to use so I'd recommend using it plenty instead of always trying to walk everywhere like me :)
3. Geometry, Lines and Shapes 
For photographers who like to capture geometry, lines and shapes in their street photography, Berlin is one of the best. If you look through street photographers' work in Berlin, you'll see many share a style that showcases this well too.
Berlin has some very geometric architecture where everything has an organized feeling. When the sun's out, even the shadows can add to this look.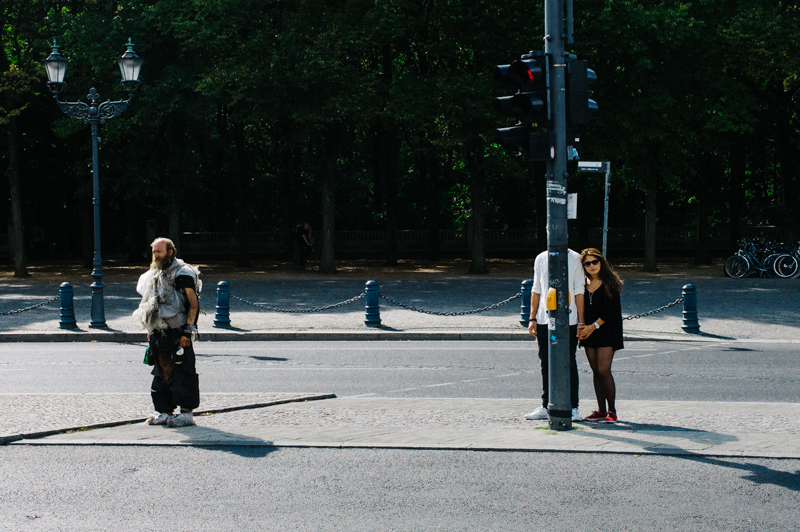 4.  Alternative Vibe
Berlin is known for its alternative scene, but it's still worth noting because it can be seen all over the city. There's a variety to the scene too. From artists and writers to hipsters and punk rockers. The area around Friedrichshain and Kreuzberg especially give you this alternative atmosphere. The graffiti and grittier look to these boroughs help add to the alternative atmosphere too.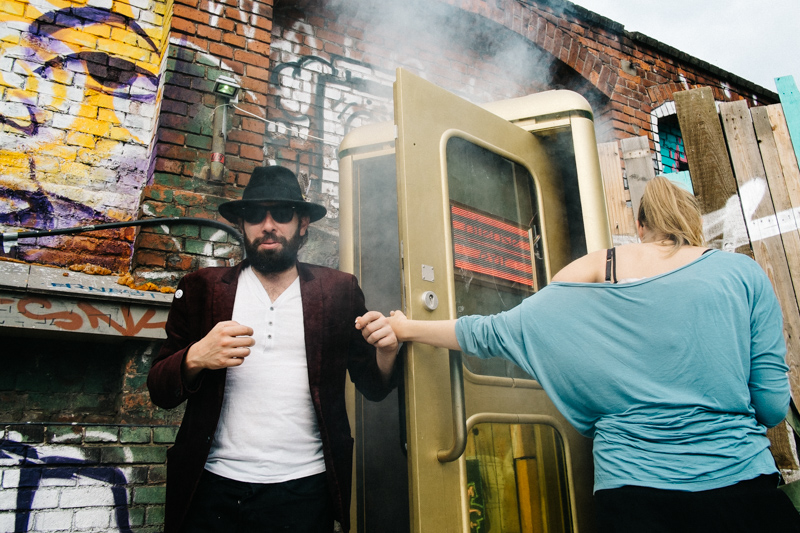 To be honest, it reminds me more of back home in Portland, Oregon than any city outside of the states. The earth tone colors and graffiti, parks and bicycles everywhere, cafes and fashion, all the young people sitting on the streets, and the alternative atmosphere all take me back to Portland in many ways.
5. Parks Are Great Places to Capture Life
The parks in Berlin are no joke. Many of them are massive. All the green space gets used up well too when the sun is out. It feels like people in Berlin use their parks differently than many cities. They really, really use them.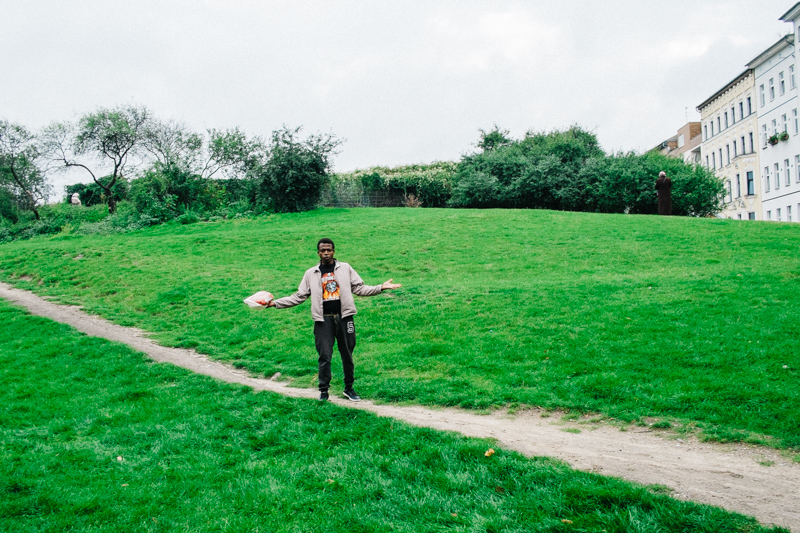 Tempelhofer Freiheit uses the airfield of the former airport Tempelhof, which tells you how big it is. Everything you can imagine goes on here, from kite boarding to urban gardening. Großer Tiergarten is the second biggest park in Berlin and is full of trails and trees that provide a lot of cover. And then there's Mauerpark, where part of the Berlin Wall used to stand. This park is especially popular with the younger crowd and can provide a very interesting alternative scene.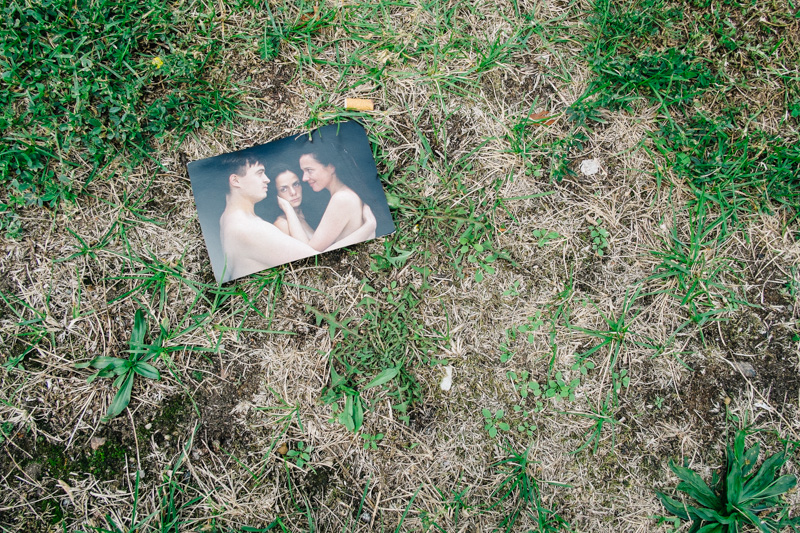 There's many other parks, but these are some of the bigger ones that really give you a feeling of the city life when the sun's out.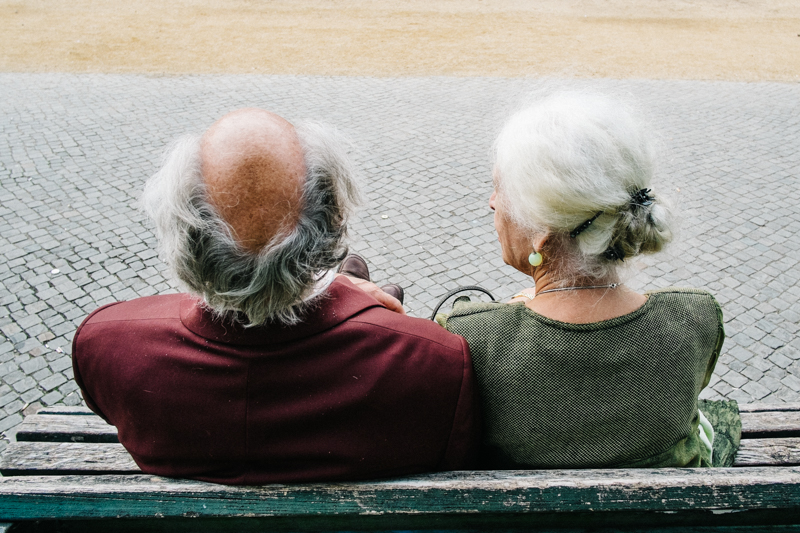 6. People Like Their Privacy in Public
Germany has stricter privacy laws, which could be part of people's expectations of privacy in public, but it can be noticeable when you're out here for street photography. Compared to most places I shoot in, many people here seem to be more cautious of photos. They like their privacy and many don't want to be in any photos, even when you ask.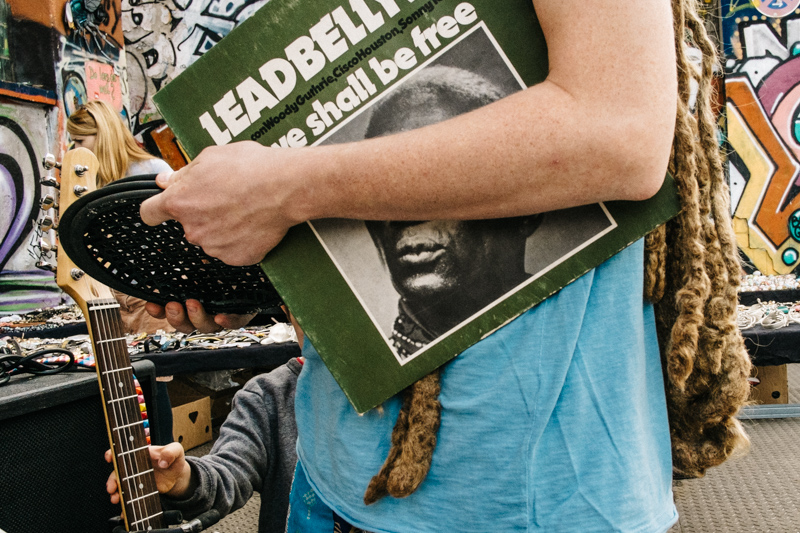 That being said, I never had any problems in Berlin, just far more "no photos" than usual.
7. You Can Do Street Photography Here
While Germany is known for their stricter privacy laws when it comes to public photography, I wouldn't say it means you can't shoot here. There are many street photographers that work in Berlin and other cities in Germany. The actual laws and what they mean seem to be up to debate depending on who you ask, but either way, I wouldn't say it's a reason to not come here if you're into street photography.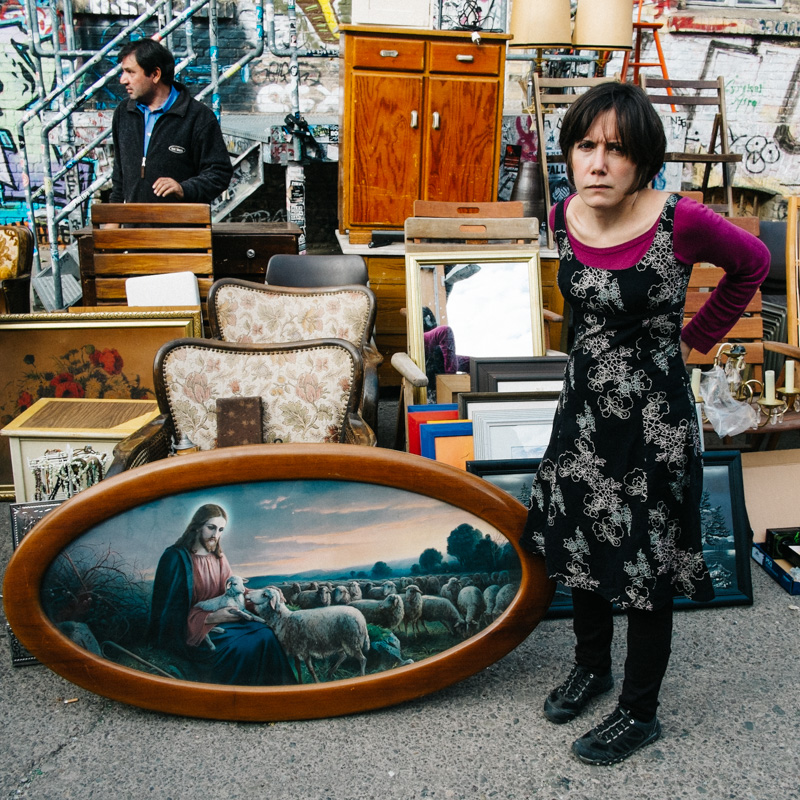 While people do like their privacy more than other places and might not be the most camera friendly, I still wouldn't expect anything bad to happen. You might get a look or be told no if you ask for a photo, but that should be it. As far as the actual laws go, this is a popular topic online so Google can find you endless articles covering it. When it comes to street photographers who live in Germany, though, I have yet to hear one say you can't shoot here. That being said, knowing the laws and making your own decisions is what I ultimately would recommend.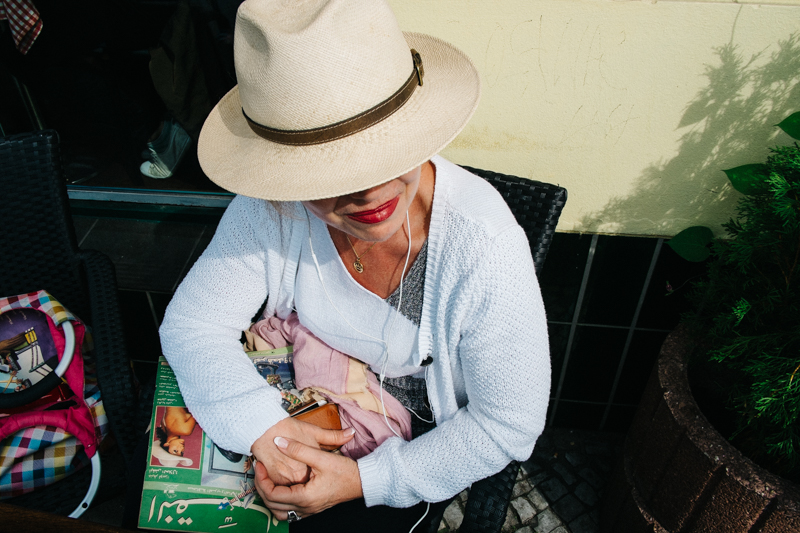 Unfortunately, the weather in Berlin didn't work out for me during my time here and I didn't get as much Street Photography time in as I'd planned. Over half of my photos were from that one decent day of weather that I had, but I plan on returning this summer. So hopefully I can get more non-rainy days of shooting here since I know Berlin is a favorite for many street photographers.
Any of you that have photographed in Berlin before, be sure to tell me about your experiences and impressions of the city in the comments below!