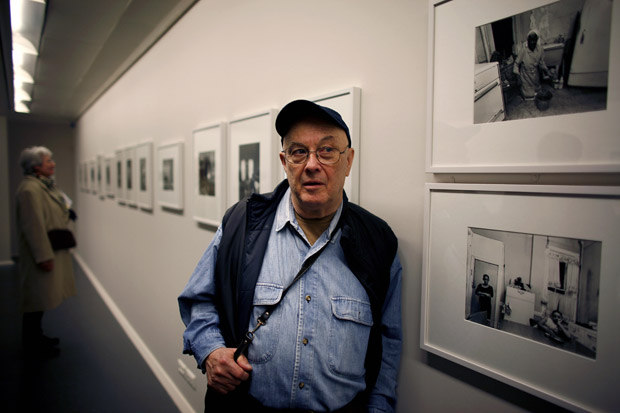 * "Master Profiles" is a series profiling all the great photographers of uncontrolled life. Unlike the rest of the blog, I'm doing these in a straight profile format to make it easy for quick access to facts, quotes and knowledge on all the masters. I'll also group them together here every time I add a new one.
Profile:
Bruce Davidson (1933-present)
American Street Photographer known for capturing life in some of the more dangerous places and communities.
Background:
Born: September 5, 1933 in Oak Park, IL, USA
Bruce Davidson started photography at a young age while growing up in Oak Park, Illinois. Some of his artistic influences were Henri Cartier-Bresson, Eugene Smith and Robert Frank.
Davidson attended the Rochester Institute of Technology and Yale University. For his college thesis, he created a photo essay that was published in Life in 1955, documenting the emotions of football players behind the scenes of the game.
After college, Bruce was drafted into the US Army where he continued to photograph, working for the post's newspaper. When stationed in Paris, France, he was able to meet Henri Cartier-Bresson, who helped him with his portfolio.
When Davidson's military service was done in 1957, he worked as a freelance photographer and joined Magnum a year later. One of Davidson's most famous early projects was "East 100th Street" where he spent two years documenting a notorious block in East Harlem. This project embodies much of his early black and white work and his focus on communities that outsiders didn't venture into. His work on the Civil Rights Movement and Brooklyn gangs was also met with much acclaim.
From the late 1950's into the 60's he also dedicated much of his time to capturing the daily lives of circus people. His intimate series of a dwarf clown was especially memorable from this work.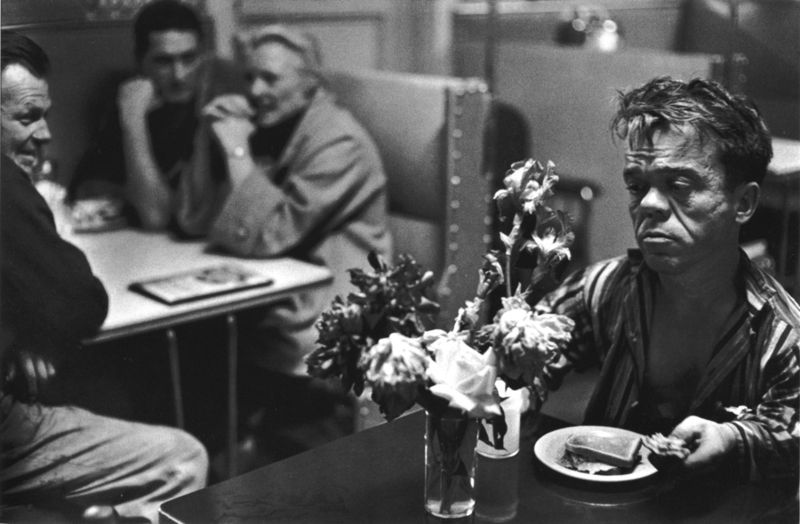 In the late 1970's he chose to work in color to capture the New York City Subway system where he constantly put himself in dangerous situations to get the shot. Davidson's dedication to the craft is unmatched as he not only lives his projects, but also develops and prints the photographs by himself.
Davidson goes by no definitions when it comes to photography and doesn't classify himself in any specific genre. To this day, he's a photographer's photographer who only shoots what he feels.
Style:
Immersed into community, getting to know the people over time
Capturing life in places some might be fearful of
Very personal with the subjects, many shots aren't candid
A focus on capturing the mood
Both black & white and color, depending on what he feels
Gear:
Leica M Rangefinder with 28mm lens
Much of the time, Davidson shot with a Leica 35mm camera with a 28mm lens, but he also used a medium format Hasselblad with a super wide lens and a Noblex swing lens camera for the Central Park series. 
Quotes:
"Oh people you're a documentary photographer. I don't even know what that means. Oh people say you are a photojournalist. I'm rarely published in journals. Oh then your a fine art photographer. Then I say I'm not. I aspire to be a fine photographer."

"From the start, my photographs were about capturing a mood. I didn't do picture stories; it was more about taking a picture that caught a mood, then building a series that sustained that mood."

"I have always felt that street photography was really – sneaking, stealing a soul. I want to be discrete- so what I would do is go to a flower shop and take pictures of the owner of the flower shop – then I'd ask do you know anyone else in the street who would be interesting to photograph? Oh yeah we just delivered flowers to a 100-year old woman. So one thing leads to another – so you're kind of like a reporter. So its like an anchor."

"Most of my pictures are compassionate, gentle and personal. They tend to let the viewer see for himself. They tend not to preach. And they tend not to pose as art."

"I am not interested in showing my work to photographers any more, but to people outside the photo-clique. My pictures are not escapes from reality, but a contemplation of reality, so that I can experience life in a deeper way."

"I am a photographer in the way you might be a plumber. I like it that way."
Notable Friends:
Fun Fact:
At the very young age of 10, Davidson's mother built him his own darkroom in their basement. From then on he was busy making photos and learning everything he could about photography. 
Recommended Reading:
Bruce Davidson: Subway
Bruce Davidson: In Color
Bruce Davidson: Black and White
Bruce Davidson: Circus
Time of Change: Civil Rights Photographs, 1961-1965
East 100th Street
Bruce Davidson: Central Park
Highlighted Work:
Bruce Davidson is a photographer's photographer. He completely immerses himself into the craft and doesn't concern himself with anything else. Tell me what you all think about him in the comments below! Do you have any favorite shots? Does his work impact you as much as others?