To Ask, or Not to Ask: That is the Question
One of the most common questions I'm asked is how I take photos of strangers.
Do I ask them? Do I give them money? Do they get mad?
First off, I never pay to make a photo because once money is exchanged it no longer feels authentic to me. That, and I'd go broke.
As far as asking permission to take their photo, it partly depends on the situation and what I'm looking for.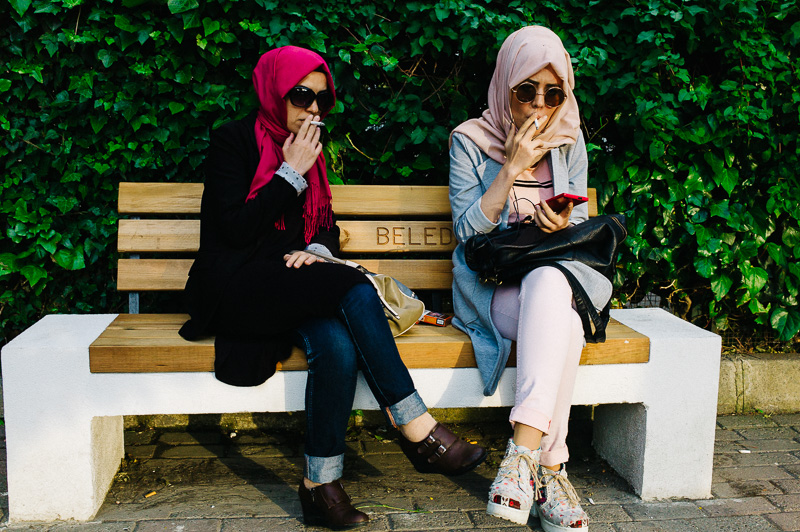 Do I Want Candid Street Photography?
When I first started taking travel and street photos, I would always ask permission for any photos that were close-up. I partly did this out of fear of reaction, but also because I'd been told it was the right thing to do. 
Unfortunately, it soon became clear that I'd never get a completely candid look if I always asked. So then I thought about why some people think you must ask permission. 
Ethics
There will always be people who feel it's unethical to take photos of people without permission. Many people even think it's illegal, even though in most countries it's completely legal to take the photo and even sell it without permission. I don't think being legal should determine if something is ethical, though. 
Ethics vary person to person. It's all about how you personally feel and how you'd feel if the same was done to you. For me, as long as you aren't affecting the person then it's perfectly ethical to take their photo in a public place.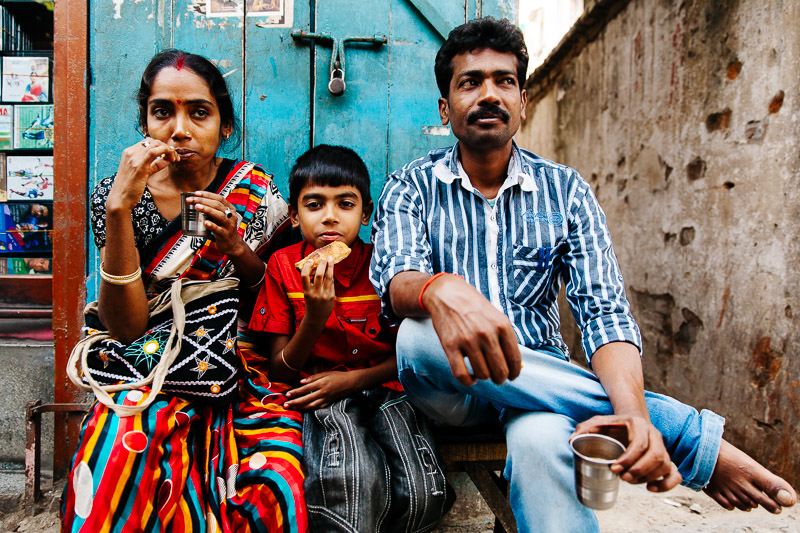 For people who believe you should always ask permission before taking a photo, I think two questions should be asked.
First, how are you negatively affecting a person by taking a photo of them in public? If you are not disrupting their space, then you are not actually affecting them in any way. If a person reacts negatively to being photographed, then this comes from their own negative perception of what you're doing. 
Second, imagine a world where everyone always asked permission before photographing in public. We'd have no authentic photographic history. There would be no true visual documentation of time. No genuine moments captured. It would all be generic, posed snapshots that look the same. Like someone else's family photo album.
Is There a Line?
I believe there is definitely a line you can cross, but I don't feel I, or anyone else, can be an authority on where that line is. This is a matter of personal opinion.
I personally wouldn't feel ok with going paparazzi on someone, even though it's perfectly legal. For me, intention is what matters most. If your intention is exploitation, then I don't agree with it. For Street Photography, I feel intention should come from a positive place.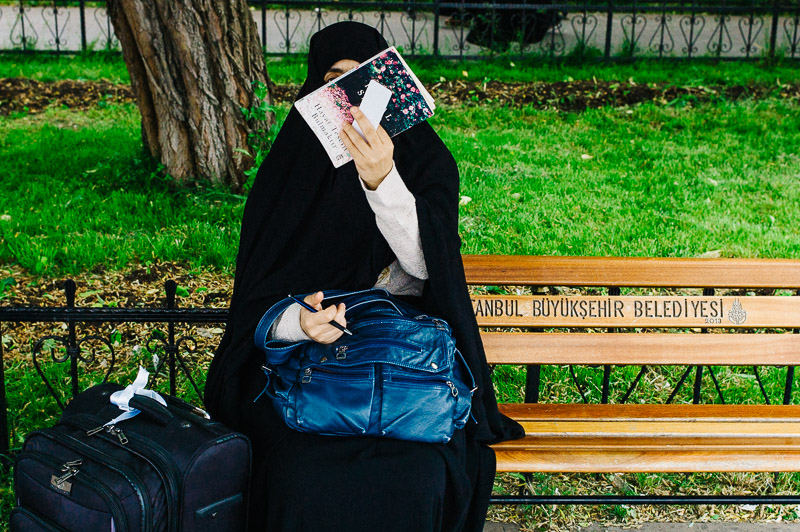 Also, I feel Street Photography should never be assaulting. I don't believe simply taking a photograph is assaulting in any way, but if you make it so what you're doing can't be ignored, then you get yourself into a grey area of Street Photography ethics. 
The grey area for many Street Photographers is when you get into flash street photography, ala Bruce Gilden style. Again, I don't believe a person can determine what is ok for someone else to do when no real harm is being done, though. Do what you feel is right and accept the consequences if someone else doesn't feel the same way.
Do I want a Street Portrait?
Of course, candid isn't always the only way to go. There are times where I'm more interested in making a street or travel portrait than going for the candid shot. Maybe I see someone who has something interesting that I'd like to bring out in a photo. For these times, it can be better to interact with the person and make multiple shots until I get what I'm looking for. For street portraits, it's more about focusing on the person than the decisive moment. Spending some time to bring out their character in a photo.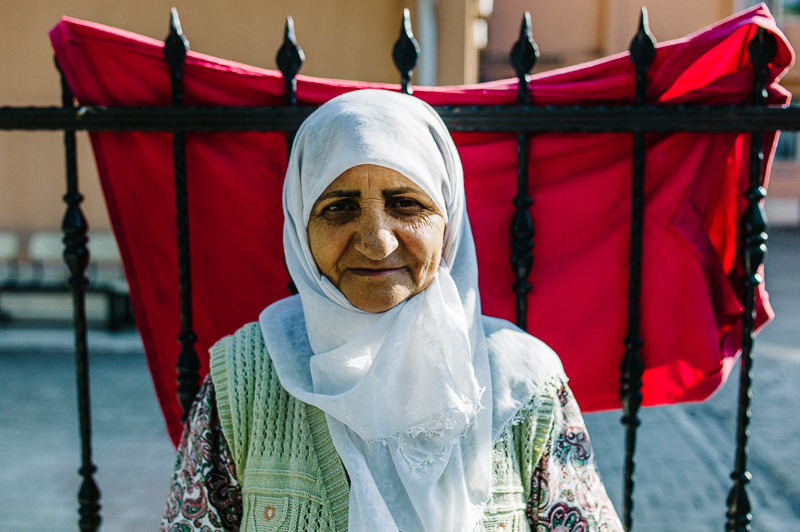 Where Street Photography meets Street Portrait
One of my favorite things to do is something I like to call Eye Contact Candid. This where you compose and focus the shot without them noticing and then wait for the first instance they make eye contact and notice. Then you snap the shutter that first second of eye contact.
This usually still gives a candid feel because they haven't had time to react yet, but it also gives that eye contact which can bring more feeling to the photo.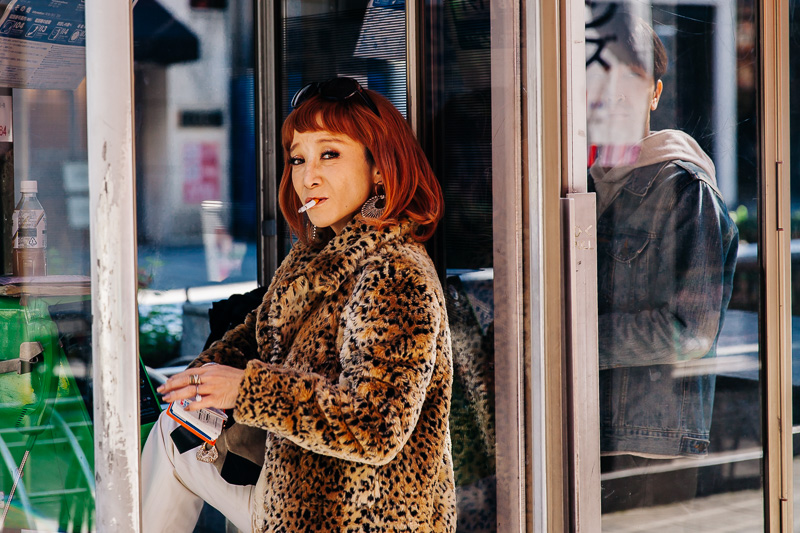 It's all up to you
When I don't ask permission, it's because I'm going for an authentic and candid feel. I also don't want the moment or what I see to change. When I see something, I want to capture that. To me, it's about capturing real life. You can hire models if you want posed photos. Also, I'm comfortable in my intentions and I don't feel I ever negatively affect anyone with my actions.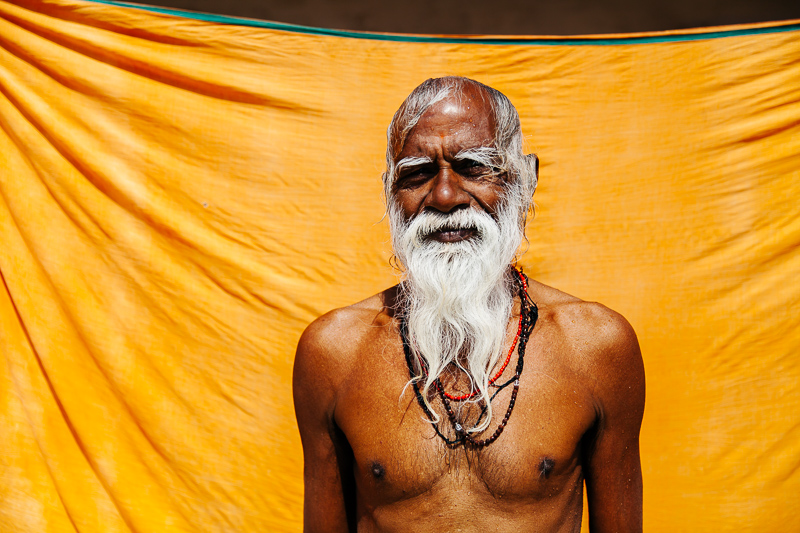 For these reasons, I rarely ask permission outside of some Street Portraits. For you, it may be different. But if you feel ethically comfortable not asking permission and it's only fear stopping you, then I'd definitely try to overcome that fear. It's not easy, but there's nothing like capturing a genuine, unaffected moment in time.
Since this can be a debatable or even touchy subject, tell me what you all think about the topic of asking permission in the comments below? Where is your line and how do you feel about candid public photography?