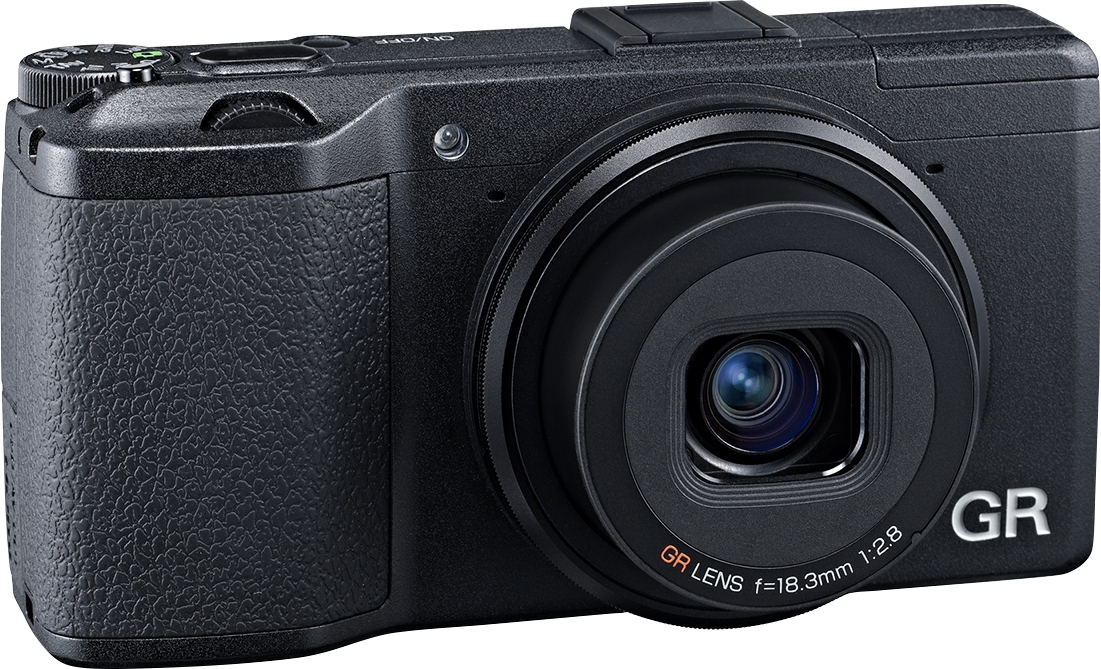 Disclaimer: Ricoh gave me nothing. Ricoh doesn't even know who I am. That's too bad. But at least you know this review is honest.
A Personal Review of the Ricoh GR
The Ricoh GR
digital camera has been out for a couple of years, but is still at the top of the list if you're looking for the highest quality pocket point & shoot. I've used it for over a year now so I thought I would write a personal review for anyone who is trying to decide what the best camera is for them in this category.
What

Are The Specs:
Lens: 28mm
Sensor: APS-C sized CMOS sensor
Max Resolution: 16.2 mp
Dimensions: 4.6 x 1.4 x 2.4 inches ; 8.6 ounces
LCD Display Size: 3 inches
Price: Retail $799, but can be found at sale prices (Lowest Price Currently Below $600 on Amazon.com)
What

I Love:
Super Pocketable and Portable
Snap Focus! (my favorite feature ever in a digital camera)
This allows you to select and lock into the focal distance. It will also show you the focal range, based on your aperture. This is perfect for Street Photography so you can easily zone focus.
IQ is great for a smaller camera
Sensor/lens combination is probably the sharpest kit at this size and price
What

I Like:
Good Ergonomics, feels good in hand for a smaller camera, longer body with nice rubber grip
Nice layout for manual shooters
Solid Build Quality, Metal Casing
ISO looks clean up to 3200
RAW files
What

I

Don't Like

:
No Viewfinder
This might not matter to some, but for me it's the biggest drawback. I don't love holding the camera away from my face and looking at a screen to frame. While there is a viewfinder attachment available, I'm not a fan of adding an external viewfinder to the hot shoe when size/portability is a big reason for using the camera.
What

I Don't Mind, But You Might:
No Zoom
Not a Bokeh Machine
With the 28mm lens (really 18.3mm since it's digital frame) and a minimum aperture of f/2.8, the bokeh won't blow you way. For me, that's fine since that's not what this camera is for. 
What

I Use It For:
The GR is my take anywhere camera. It's always in my bag or in my pocket, unless I have my primary camera with me. When I go anywhere at night, it's the camera I grab. It's so small that it's really not noticeable. I use it for Street Photography moments that come when I'm not looking for them and shots at night when I'm out with friends. A camera like this gives me no excuse to ever miss a shot because I didn't have a camera with me.
What

I Think:
In my opinion, this is the best pocket-sized digital camera available. I feel the price is a bargain too.
There are really only two reasons I would look at anything else at this size:
1. Having no viewfinder is an automatic deal breaker
2. You don't like the 28mm angle of view
For me, #2 doesn't apply and #1 is more than made up for by the positives. If this was my main camera, then it would be different. I need a viewfinder on my primary camera, but for a take anywhere back-up point & shoot, the Ricoh GR
 is the one to get.  
Many people would probably bring up the extremely popular Fuji X100t, but I don't think that's an exact comparison. The X100t is not pocketable like the GR and it's also twice the price. I prefer the GR anyway, but they really are different cameras. 
What

I Say:
Go buy
this camera now!
What Do You Say?:
Have any of you used the Ricoh GR before? Tell me your experience with it in the comments below!