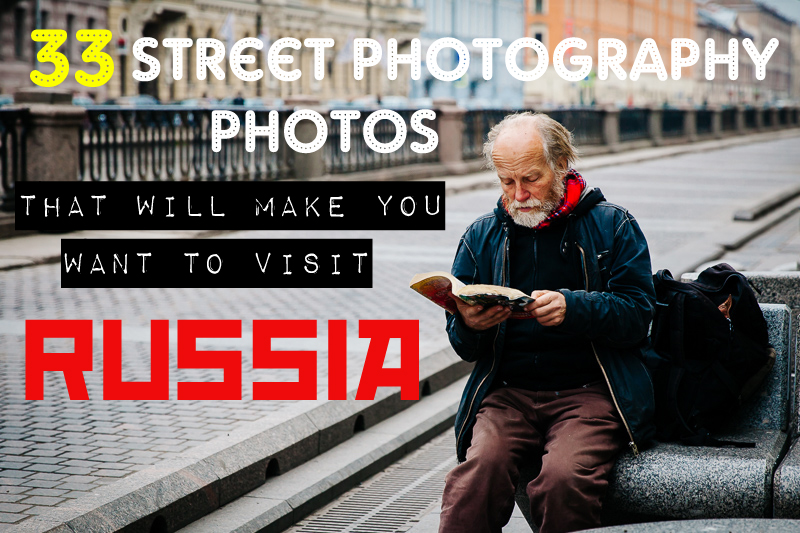 I recently stopped in Russia for a couple of weeks to visit some friends and to work on a small photography project with The Royal School of Russian Ballet. While I stayed pretty busy, mostly having an incredible time with friends, I did manage to make time for a little Street Photography in Saint-Petersburg and Moscow.
Saint-Petersburg has a magical feeling and I highly recommend adding it to your travel list. The architecture is beautiful and the canals throughout the city add to the European fairytale vibe. While they are both very large cities, Moscow definitely has much more of a big city cosmopolitan vibe.
I had an amazing time in Russia. It's a unique place with plenty to experience and I'd love to visit again to really focus on Street Photography. Here's 33 Street Photography photos I took in my spare time during my busy, but incredible 2 weeks in Russia.
Saint-Petersburg Streets
1. Red, White & Blue
2. Reading on the Canal
3. Smoking a Pipe
4. Nothing to See Here
5. What did the man in the suit say to the plant?
6. Wedding Day
7. Fruit Stand
8. Black Cap
9. What are they looking at?
10. What is she looking at?
11. Lady in Red #1
12. Cell Phone Booth

Some Saint-Petersburg Street Portraits (say that 10 times fast :)
13. Girl and Dog
14. Lady in Red #2
15. Blowing Smoke

Off to the Streets of Moscow
16. Men in the Street
17. Footprints
18. Lady in Red #3
19. Snowball Fight
20. Blue & Orange
21. One Black Coat by Saint Basil's
22. Two Black Coats by Saint Basil's
23. Man in the Park
24. Boy Blue
25. Glamour
26. Beard Envy
27. Lady in Red #4

Down Under to the Moscow Metro
28. M for Metro
29. Looking Up
30. Waiting
31. Waiting with Roses
32. Leopard Print
33. Doors Shut

Black & White Bonus:
Walking Backwards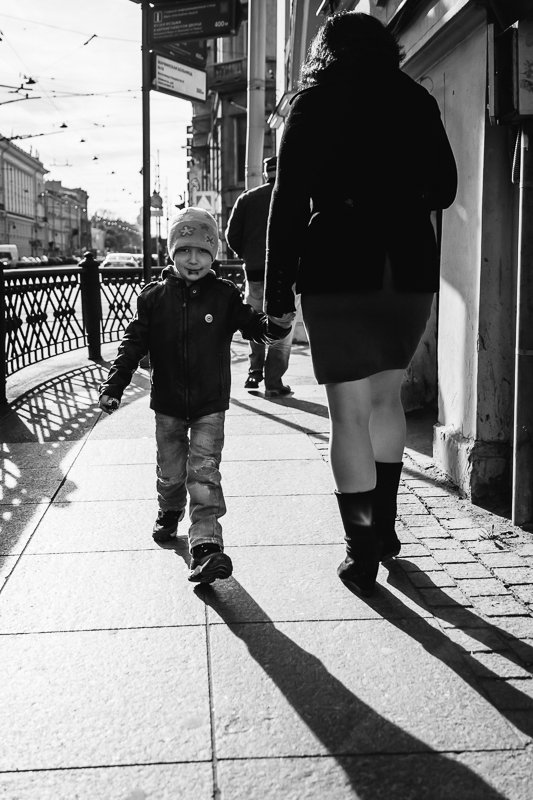 Walking Together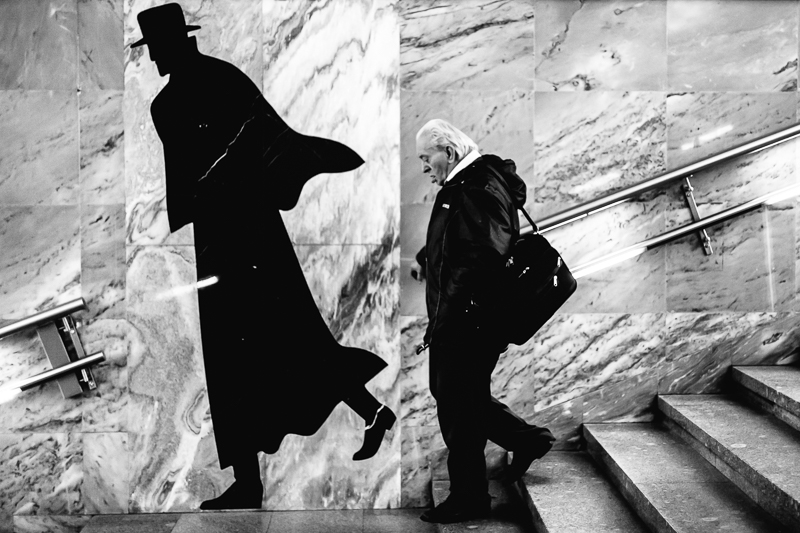 Hopefully some of these photos make you add Russia to your list. There's a lot of active Street Photographers in Russia right now and I'd definitely recommend making a trip here for some Street Photography, or just for travel in general. After getting a small taste, I plan on making a longer, more photography focused trip to Russia as soon as I can.
Let me know your favorite photos below!