Becoming a better photographer and learning how to improve your Street Photography takes time, focus and dedication. Fortunately, there are a few things you can do to improve more quickly in different areas. Here are 7 ways that I've found can help improve your Street Photography fast.
1. Just Shoot It
The number one way to greatly improve your Street Photography instantly is just by taking the shot. It sounds simple, but it can be the biggest barrier from improving for many people.
Taking the shot means taking the shot you actually want to make too. If you change how you want to make the photo out of fear of being noticed or rushing it, then it's just as good as not taking it at all.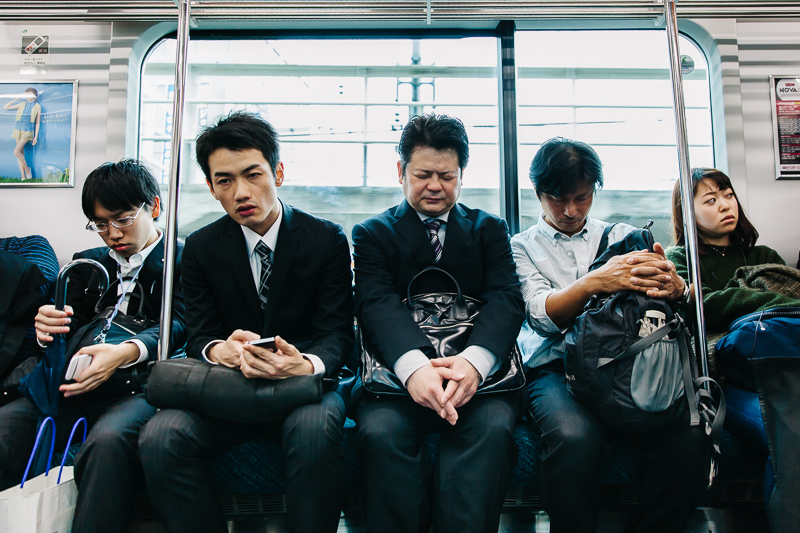 For me, nothing helped me more than beating the fear, hesitation and urge to rush. Once I stopped worrying about reactions, then I was able to focus on making the photos I wanted to make. And all those photos I didn't take before, I started taking.
Like Wayne Gretzky once said, "You miss 100 percent of the shots you never take."
2. Find More Than One Point of Interest
Don't snap as soon as you see the first thing that interests you. Try to add more interest in the frame after the first thing grabs your attention. If you look at great Street Photography, they rarely have only one subject with nothing else going on at all.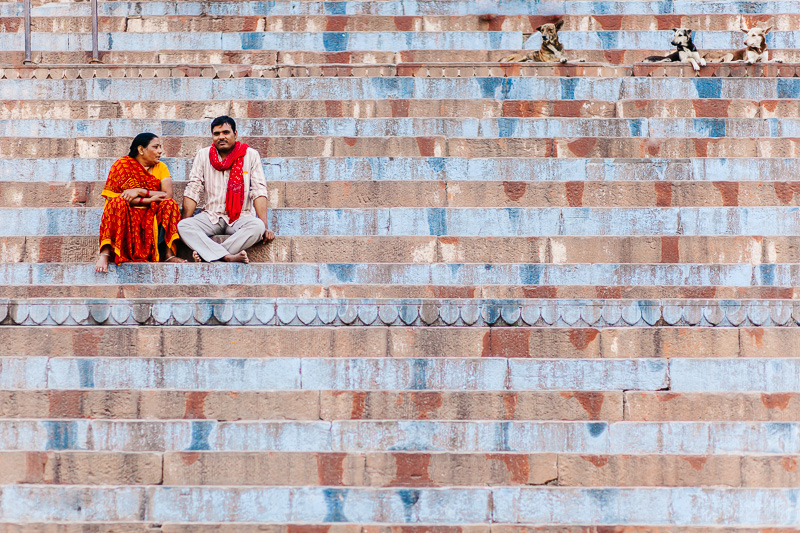 The more interest you add to a photo without going overboard, the longer someone will spend looking at the photo. If you can tell a story with your photo, create a mood, or make something that looks like art, then you have an interesting photo that grabs your attention and keeps it.
It doesn't always have to be multiple subjects either. It can be adding light, shadow, color, geometry, composition and anything else that adds more interest to the scene.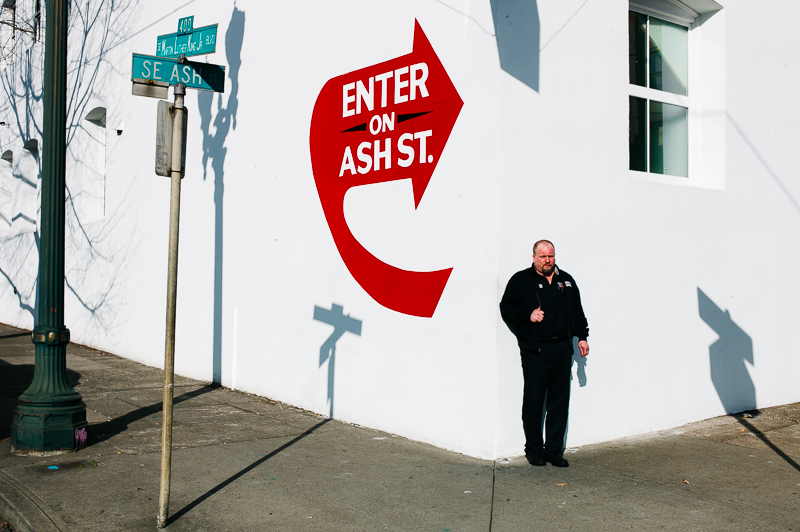 3. Look for Light
Photography is all about light. It's what makes the photo and everything you see. The more you photograph, the more you realize how important light really is. It's why some photographers only shoot at certain times of the day or shoot in certain countries where the light works to their style.
Bad light can ruin a photograph, while great light can make it come to life. It's not just about finding good light, though. You can also use different light in different ways to add interest and affect the photo. For example, if you have bright, contrasty light, you can use it to highlight and bring focus to specific subjects, while leaving the rest in black shadow.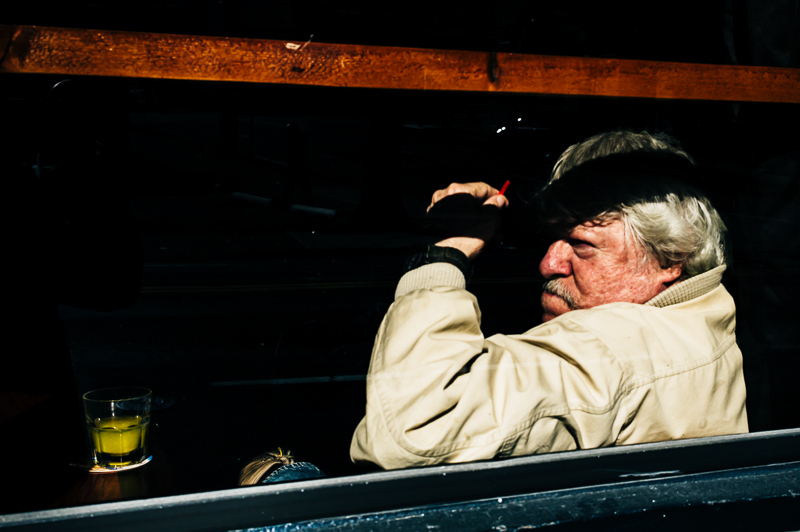 Photography is the art of capturing light. The better you know how to work with light, the better your photos can become. Looking at the light before you take the photo can instantly help your photos come out better.
4. Think About Background
Nothing ruins a street photo more than a messy background. Distractions, overlapping subjects, busy or negative space, they all can kill a photo that had promise.
So make sure you aren't just focusing on your subject. Look at the background too and move to get the best angle. If you only look at the subject, there's a good chance you'll be disappointed later when you look at the photo and notice a bad background.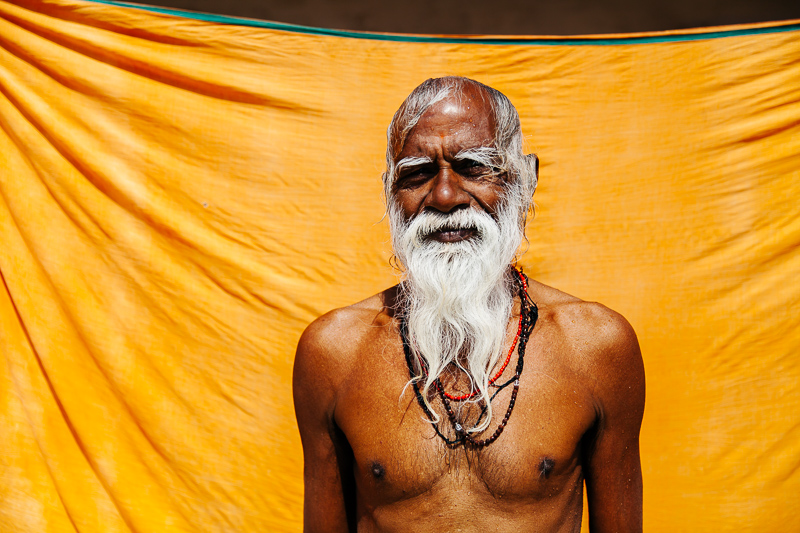 Many times, a great background can be just as much a part of a photo as the subject(s) too. Instead of always looking for the subject, try finding a great background and waiting for the subject some of the time. 
5. Zone Focus
Learning how to zone focus can be a big help when shooting Street Photography. Basically, what this does, based on your settings, is give you a distance range where you know everything will be in focus within that area. So you don't have to waste time focusing or relying on auto focus, which can cause frustration in Street Photography when it doesn't focus on what you wanted.
If you're trying to capture a candid shot or a moment that won't last long, you won't have much time. It can help a lot being able to quickly make the photo without having to think about or take the time to focus. This allows you to capture more street photos in the exact moment you wanted.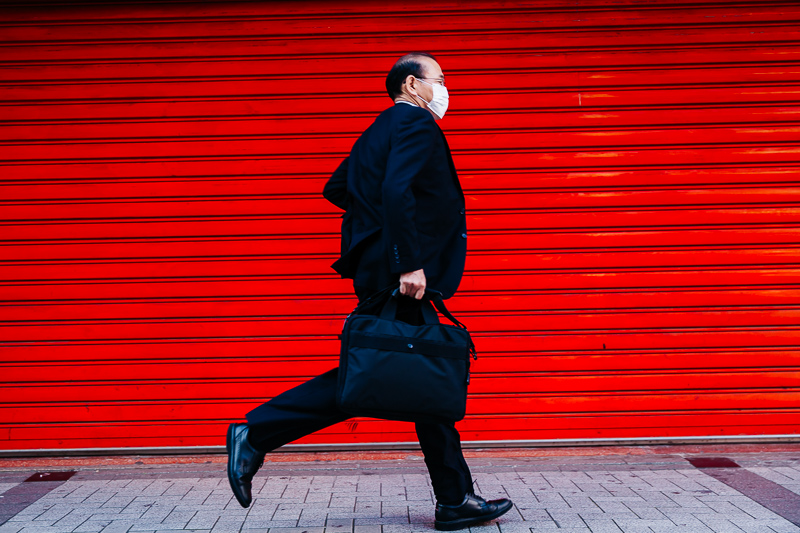 6. Get Closer
As Robert Capa once said, "If your pictures aren't good enough, you're not close enough." Getting closer isn't going to improve every photo you take, but it will improve most of them.
A photo taken too far away loses its interest and becomes boring. It doesn't focus as well on the subjects and can make it harder to see what's going on. When you get up close and fill the frame, it brings you into the photo. You see and feel what's happening.
The point of a photo should be to make it interesting, grab the viewer's attention and make them feel, see or think something. Getting closer, without removing what's important, is a way to magnify the effect of what is important.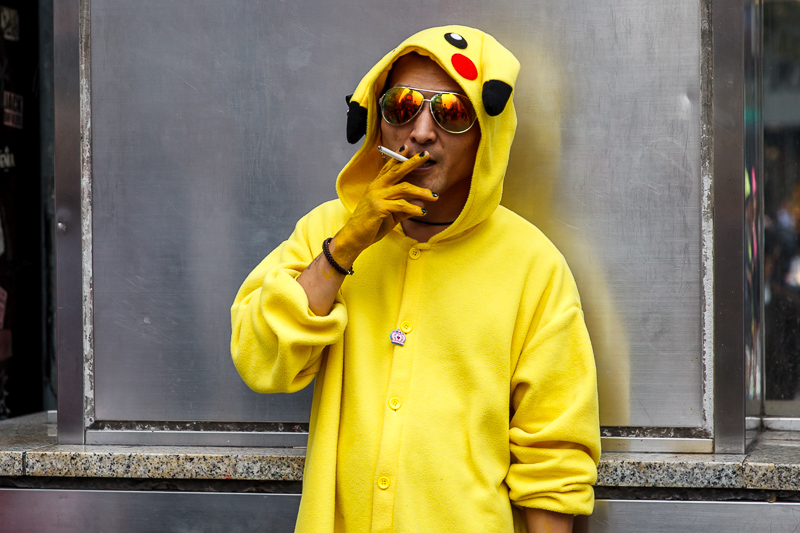 7. Stay Positive and Have Fun
If you think negatively or feel pessimistic about finding a good shot, then you probably won't find anything. Good Street Photography is hard. It can get frustrating at times when you aren't finding anything interesting to capture. You can psyche yourself out if you don't focus on being optimistic.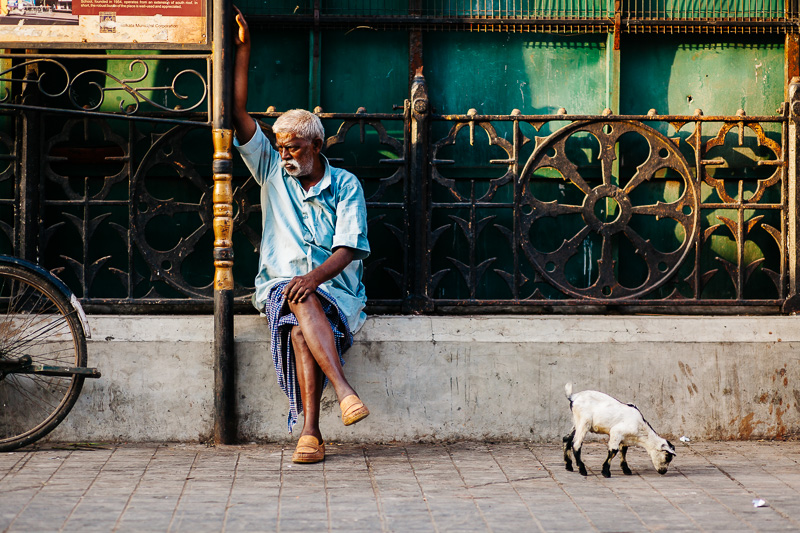 So focus more on having fun and being positive. If you give up too quickly, then you'll never get a good shot. Some of the best photos come at the end of a day of finding nothing.
If you've found anything that helped improve your Street Photography quickly, then be sure to tell me about it the comments below!